CT-AQ30G Adjustable Quartz Ozone Generator tube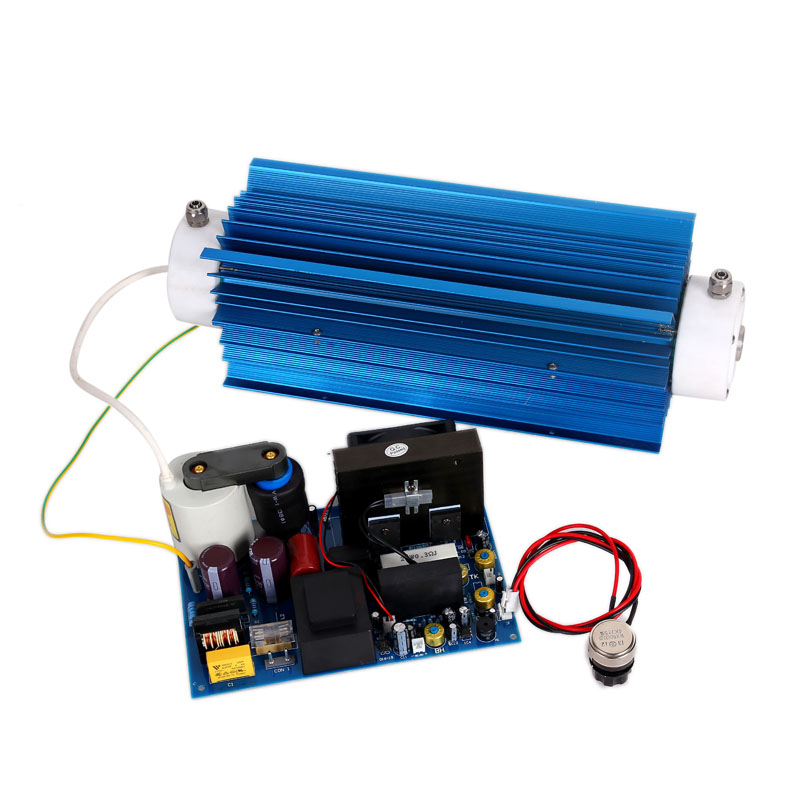 Model: CT-AQ30G Adjustable quartz Ozone Tube Ozone Generator
Advantage:
High efficiency: The narrow-gap discharge,high ozone conversion rate, low noise.
High-voltage high-frequency corona discharge.
Specification:
The gas source requirements:
Oxygen (flow rate: 3 ~ 10L/MIN)
Air (flow rate 40 to 60L/MIN)
High ozone concentrations: 85mg / L (pure oxygen flow 3L/MIN )
Ozone Output: 34.2G / H at 57mg/L (10L/MIN pure oxygen)
Working voltage: AC110V/220V
Power consumption: 0-300W adjustable
Output voltage: 3.6KV
High-voltage frequency: 3-6KHZ
Cooling: Water Cooled
Power parameter: with short circuit protection, open-circuit protection, over-current protection.

Ozone Tube Dimension: 405*115*122mm
Power Supply Dimension: 204 * 136 * 100mm